We offer complete front yard landscaping and garden coaching services for Santa Barbara and Goleta, with an emphasis on the many colorful, water-conserving plants that thrive in our mild, Mediterranean climate.
Whatever your preferred style — from spare to overflowing, traditional to modern, filled with flowers or focused on foliage — we are committed to creating gardens that attract wildlife, save water and contribute to a healthy environment.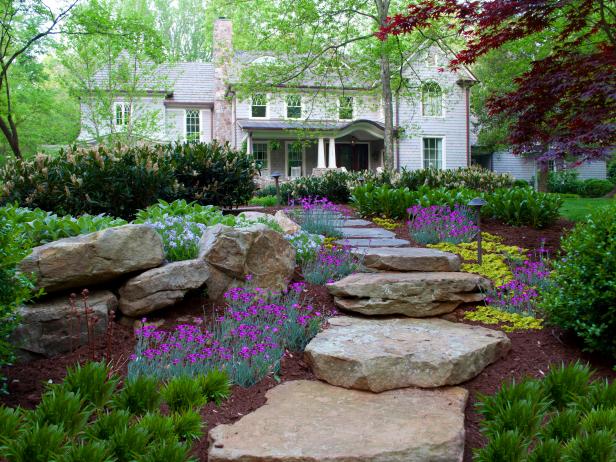 If you're wondering where to start a landscape transformation, look no farther than your front yard. It's the first thing that you see driving up to your house, and you can wow guests before they even enter your home. Just remember that curb appeal is important, but no matter how pretty your landscape is, it needs to be functional.
Your front yard, regardless of its size, plays an important role in your home's overall curb appeal. Attractive landscaping, however, requires more than just a beautiful lawn. A well-landscaped front yard should take into account the style and size of your house, how it's sited on the property, the amount of sunlight the yard receives, and how it can best be enhanced by plantings, bushes, shrubs, and trees. Your front yard should also include hardscaping features, from walkways and driveways to raised beds, planters, and decorative containers.